Friends and partners:
Diakonie Flüchtlingshilfe
Neulengbach Hilft
Netzwerk-Miteinander, Lilienfeld
Lebensgut Miteinander, Rohrbach
Stadtgemeinde Hainfeld
Stadtmarketingverein Wir-Hainfelder
Sozialprojekt 1000 taschen
BhW – Bildung hat Wert – Blickpunkt Deutsch
menschen.würde.österreich
Social festival Tu was, dann tut sich was.
The Comedor del Arte is supported during the first year by  Tu was, dann tut sich was. The focus of this start-up is to integrate activities into the local community and to establish solid networks.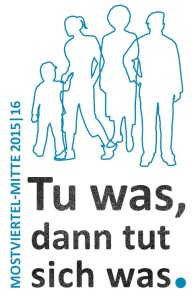 Supported by Bund, Land und the European Union:

Many thanks to Privatstiftung Sparkasse Hainfeld

Many thanks to Flüchtlingsfonds der ERSTE Stiftung. We will invest the money to establish a room for training courses.

Many thanks to:
Firma Luxbau, Hainfeld
Schreibstube Tintenblau, Hainfeld
Karuna Music, St. Aegyd
um.land – Ingenieurbüro für Landschaftsplanung, Hainfeld
Bichler Transporte, Rohrbach
Nähcafé WasihrWollt!, Hainfeld
Useful websites to learn German:
At the doctor: Selbstanamnesebogen in vielen Sprachen
Living in Austria:  www.angekommen.online
Useful advices for dental hygiene: http://styriavitalis.at/information-service/zahngesundheit/
Deutschkurs Klosterneuburg – a  training program for download.
e-learning LIBERO  for refugees – welcome in Europ!
German courses and social advice for people with subsidiary protection (blue card) and people with granted asyl (grey card) in Lower Austria:
integration-noe-folder
Infoblatt_Deutschkurs_arabisch
Information about Living and Working in Austria. PDF in german, english, french, arabian and farsi version
www.ams.at/asylberechtigte
Developping software-skills

http://www.refugeescode.at/our-program/
Entrepreneurship for Refugees – Apply Now!
https://cec.tuwien.ac.at/news_events/news_details/article/9145/12165/EN/
Start-Stipendium
Video about the asylum procedure in Austria
http://www.plattform-rechtsberatung.at/videowegweiser/
Information videos especially for people from Afghanistan
Videos produced by Asylkoordination

Information about checking account free of fees for refugees
checking account