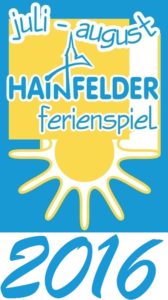 Comedor del Arte partecipates to the Holiday Games in Hainfeld with the following events: 
WE ARE SEWING DOLL DRESSES
We sew for your favourite doll a new dress. Bring your doll and your ideas. Material for sewing is available.
Tuesday, July 12, 2016, from 2 to 6 p.m.
Tuesday, August 23, 2016, from 2 to 6 p.m.
FOX AND HEN
Fox and hen is the name of a very popular board game in Austria. Everybody will design such a board and then we start playing. Who will be more clever? The fox or the hen?
Tuesday, July 19, 2016, from 3 to 6 p.m.
Where: Comedor del Arte, Bahnstraße 1/ G 3, 3170 Hainfeld
For information please call: 0664 / 1026798
All events of the City Holiday Games are published on the website www.hainfeld.at.